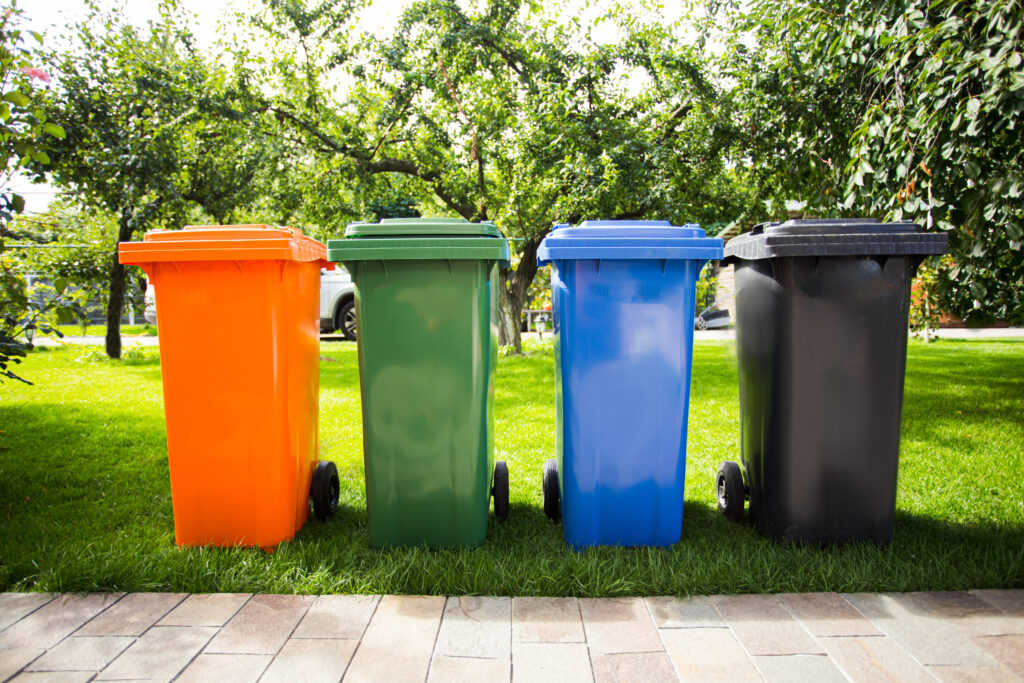 Trash Bin Cleaning
Are you tired of dirty, smelly trash bins?
Worried about the bacteria and germs festering in your bins?
Clean – Sanitize – Deodorize – Kills 99.9 % of Bacteria
Trash bins are breeding grounds for infectious bacteria and germs such as listeria, E-coli, and salmonella. Dirty bins are not only contagious; they smell unpleasant, attracting pests like flies, rodents, and maggots which spread diseases unless cleaned regularly.
Badger Bins cleans, sanitizes, and disinfects bins using superheated water and powerful spinning heads to get every nook and cranny to get all the gunk and grime out of your bins. Our eco-friendly process is done at your curbside on your scheduled garbage and recycling pickup day for a no-mess, quick, and easy clean. We use water temps of approximately 200 degrees Fahrenheit, which rids them 99.9% of bacteria, germs, and viruses. Additionally, we spray down the outside of the can, including the parts most often touched, such as the lid and handle. Our state-of-the-art system effectively reduces health hazards such as Tuberculosis, Strep, Staph, E-Coli, Salmonella & Listeria.
Commercial Power Washing
Want to make a good first impression for your commercial business? There's no better way to maintain a professional-looking exterior than with commercial power washing. Attract customers to your business and build a positive reputation in the community by maintaining a clean appearance. Badger Bins' commercial power washing service removes dirt and grime from building exteriors, driveways, sidewalks, restaurant drive-throughs and patios, and trash bins.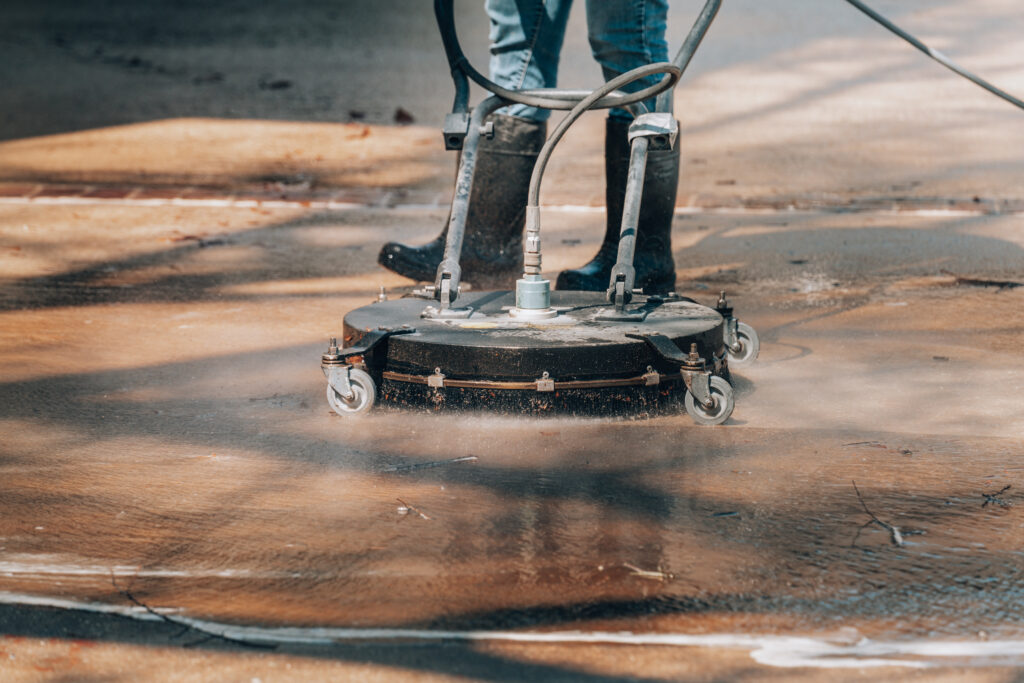 Dumpster Cleaning and Dumpster Pad
Fleet Washing
A clean truck and trailer are a reflection of your brand. A clean fleet of vehicles shows customers you care about your company, and consequently, care about your customers. Badger Bins provides fleet washing services for trucks, trailers, heavy equipment, and farm equipment. One-time and regularly scheduled fleet washing services are available upon request.